ŽĎAS is supply company, which main activities consist of complete supplies of mechanical equipment and follow technology.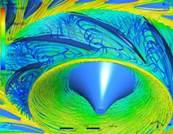 Delivery of  hydropower plants equipment, i.e. hydraulic turbines of all types and sizes, incl. elaboration of basic and detail design documentation, erection and guarantee measurements at site, is the new part of our supply.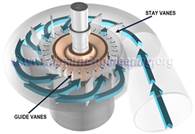 Our team located in Blansko continues with a long-time experience in research and fabrication of hydraulic turbines in this city. Great emphasis is laid on high quality hydraulic and mechanical design of our machines. The state-of-the-art CFD and FEM computation methods are applied to optimize particular components and to complete hydraulic machines to assure high efficiency and lifetime without any operation problems. Modern, cavitation-proof and environmental-friendly materials are used in the machine design.
HYDRO SEGMENT ACTIVITIES
Rehabilitation of existing hydromechanical equipment of hydropower plants according to new standards and customer requirements.
Delivery of new hydraulic machines with high level of efficiency and durability (greenfield projects).
Fields of activities
Research and development of hydraulic machines (outsource)
Basic design and Detail (Manufacturing) design
Complete in-house manufacturing
Erection, supervision of erection and manufacture
Individual and complex tests at site
Commissioning, guarantee and diagnostic site measurements of hydraulic machines
Basic and Detail design:
Creation of technical documentation of mechanical part of Hydropower technology
Determination of critical load at transients in hydraulic systems of hydro power plants
Creation of Detail documentation (manufacturing documentation) of designed hydraulic machines
FEM analysis of hydraulic machine main parts
Hydro turbines ZDAS in-house production
Contact:
Lukáš Chmel, MBA
Director of Energy projects division
Phone: +420 566 643 232
Mobile: +420 775 707 902
E-mail: lukas.chmel@zdas.cz