Industrial Heart of Czech – Moravian Highlands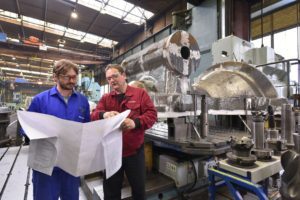 We are the Industrial Heart of the Czech – Moravian Highlands. We are building our future on tradition and skills of the people. Together we are creating values, confidence, opportunities, growth and friendly working environment.
The company of ŽĎAS, a.s. is one of the leaders in the engineering field in the Czech republic. It has been a modern and reliable manufacturer of forming machines, equipment for rolled-product processing, metallurgy products and pressing machines for more than 70 years. Long-term experience, own designing and development guarantee high quality, reliability and complete service. We supply almost fifty countries all around the world with our production. We are not a standard mass-production company, we try hard to develop human resources potential and to increase the competitiveness of our company.