MODERN HYDRAULIC TEST ROOM
The core branches of production program of ŽĎAS, a.s. include development and manufacture of hydraulic systems. These are represented for example with manifolds fitted with hydraulic elements, hydraulic cylinders, valves etc. During manufacture and before equipment assembly, it is always necessary to properly test the hydraulic units at certified test stations. This is the only way to eliminate any manufacturing defects, faults in the product design or incorrect settings of basic parameters. Finally, such a procedure saves time and, primarily, it avoids loss in production plants. Being aware of this fact, ŽĎAS offers a well-equipped hydraulic test room to its partners and customers to push forward the possibilities of testing the hydraulic elements.
More details can be found here.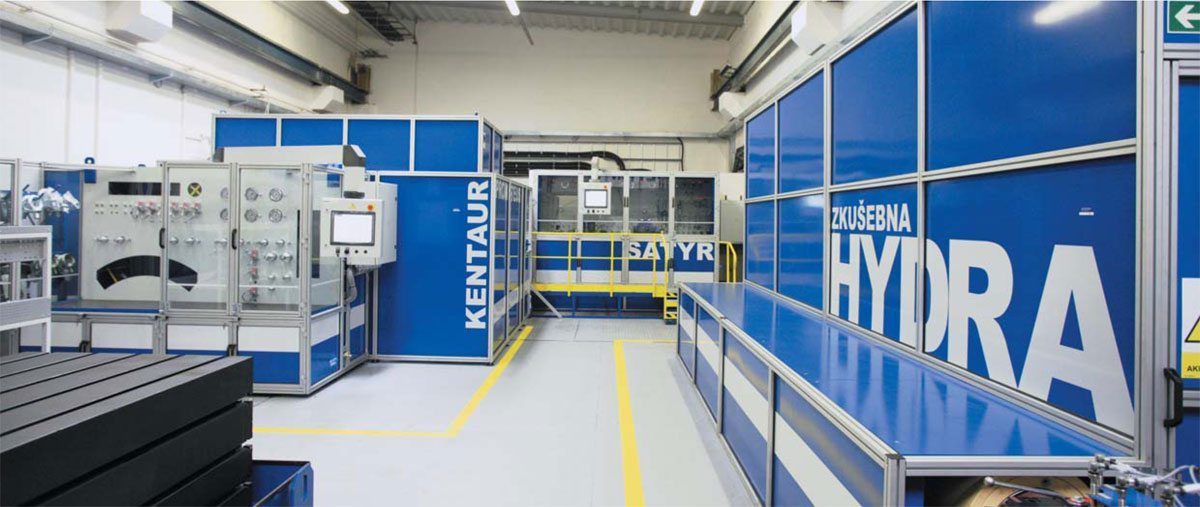 Contact:
Roman Škarýd
Head of Department
Phone: +420 566 641 816
Mobile phone: +420 724 338 964
E-mail: roman.skaryd@zdas.cz