Metrology calibration laboratory No. 2276 is accredited by the Český institut pro akreditaci, o.p.s. (Czech Accreditation Institute) pursuant to the ČSN EN ISO/IEC 17 025:2005 standard..
We are equipped by state-of-art measurement equipment for calibration of measuring devices for lengths, angles and pressure, guaranteeing together with properly trained and experienced personnel provision of calibration services in the top quality. Respective main standards of our company are bound to national standards. Lab is equipped by length measuring devices ULM ZEISS 300, ULM ZEISS 600, ULM100S MAHR, by the PRECIMAR 826 device for checking the final meters, by ZEISS ZKM 250 microscope, by Mahr 600mm height measuring device and the MTU 60 and MTU 600 piston gauges for calibration of deformation gauge meters. Outside of the calibration laboratory premises, we perform calibration of measurement boards at the premises of customers. Results of these measurements are documented in detail in the calibration sheet.
Following the request of customer, we may designate meters by calibration plates with the validity period of calibration.
More information about the conditions for calibration (calibration period, form of meters' submission for calibration, price list of calibrations and others) can be found in the Price List of Calibration Operations, sent to you by request. Full scale of our accredited calibration operations may be found in the annex Accreditation Certifications.
Accreditation certifications, including its annex with specified measurement capacities of calibration may be downloaded: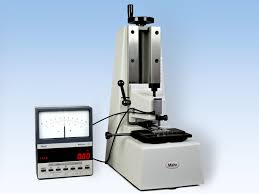 Contact:
Bc. Luboš Kubálek
Phone: 566 642 325, 566 643 311
E-mail: lubos.kubalek@zdas.cz