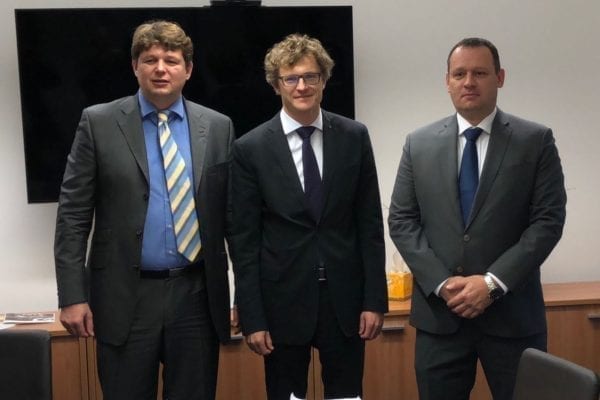 On 8 December 2017, the company ŽĎAS concluded a major contract with the company BONATRANS Group. For the largest European manufacturer of railway wheel sets and their components, ŽDAS will ensure the modernization of the wheel rolling mill. The contract will be divided into several stages, each worth hundreds of millions of crowns. The implementation of the first phase is scheduled for the end of the year 2019.
The contract was preceded by lengthy and demanding negotiations that began in 2015. "Efforts changed for reality with the coming of the new shareholder of ŽĎAS – the company CEFC. It is already the second significant contract with BONATRANS Group, which was signed during CEFC's working in ŽĎAS," Marcela Hrdá, Chairwoman of the Board of Directors of ŽĎAS and Executive Vice President of CEFC Group (Europe) Company said.
ŽĎAS convinced BONATRANS Group both by its technical level and by the helpfullness and experience of the whole technical and business team," Pavel Cesnek, Managing Director of ŽĎAS explained.
Within the framework of the modernization of the existing railway wheel rolling mill in the company BONATRANS Group, ŽĎAS will produce and deliver new dishing, punching and forming presses as well as a new rolling machine including complete mechanization equipment, tool change device and manipulators. The supply will also include a new hydraulic drive, control of the entire line and modification of the existing upsetting press. The company BONATRANS will not be forced to discontinue its production significantly, ŽĎAS will carry out most of the assembly work in the course of full operation, which BONATRANS Group greatly appreciates.